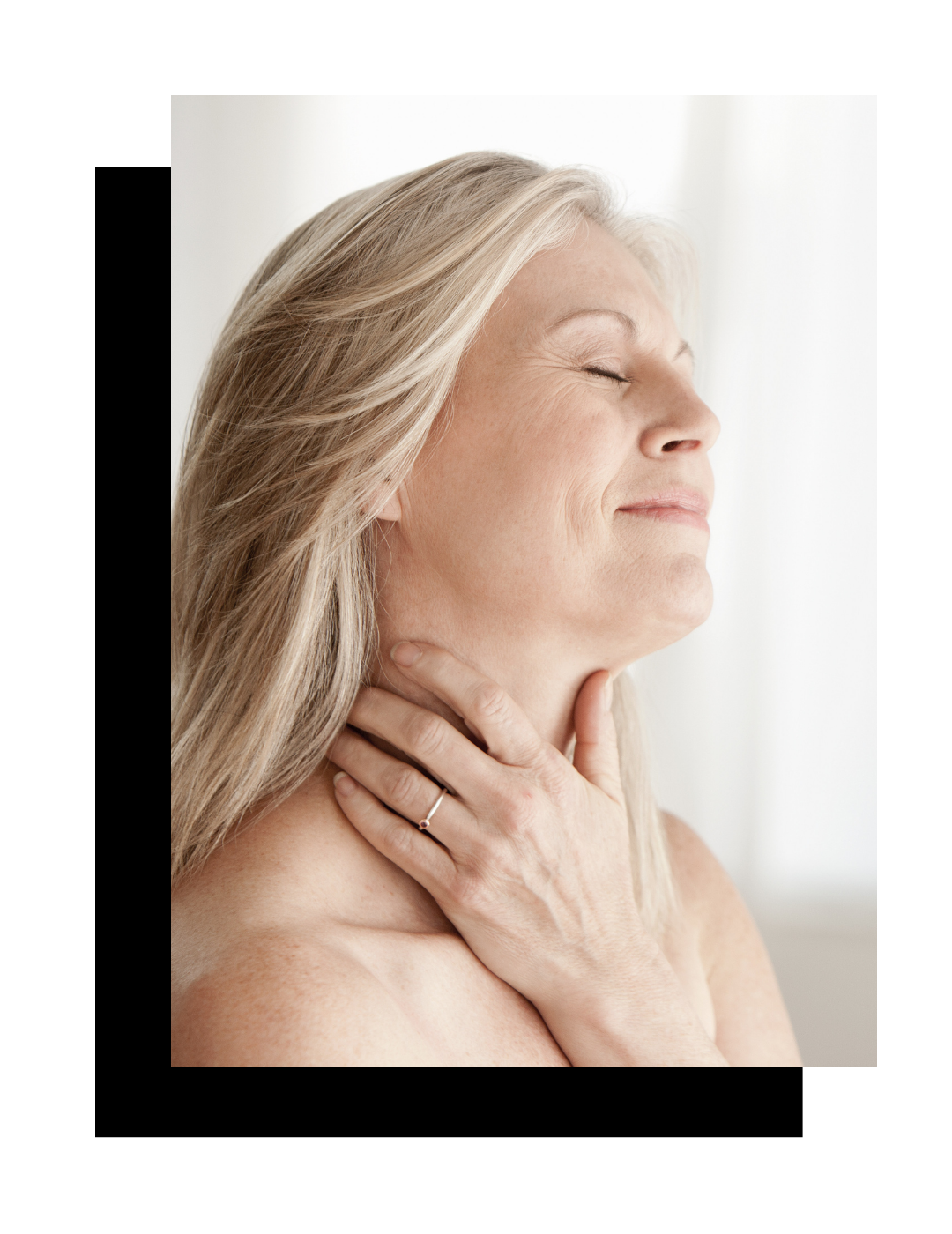 Neck lift results,
without the surgery
Neck tightening and rejuvenation is one of the most sought after cosmetic procedures! The neck treatments we offer can address excess wrinkling in the skin, a double chin, a turkey wattle, jowls and abnormal contours due to muscle banding in the neck. The first step in reclaiming a more youthful jawline contour or tightened neck is booking a consultation to assess the areas of concern.
The solutions can vary from removal of fat with our fat reduction technologies, or tightening of the skin with Morpheus8 or even use of Botox to relax tight muscle bands that pull the neck skin forward. During your consultation, a comprehensive assessment is done and a unique, effective plan is made, just for you!
*Disclaimer: Any before and after images, testimonials and results claims on this site are only examples for informational purpose and never to be used as warranty of guarantee of outcome. Each individual will have varied results based on their needs, medical record and circumstances.