Non Surgical Neck Lift +
jowl treatment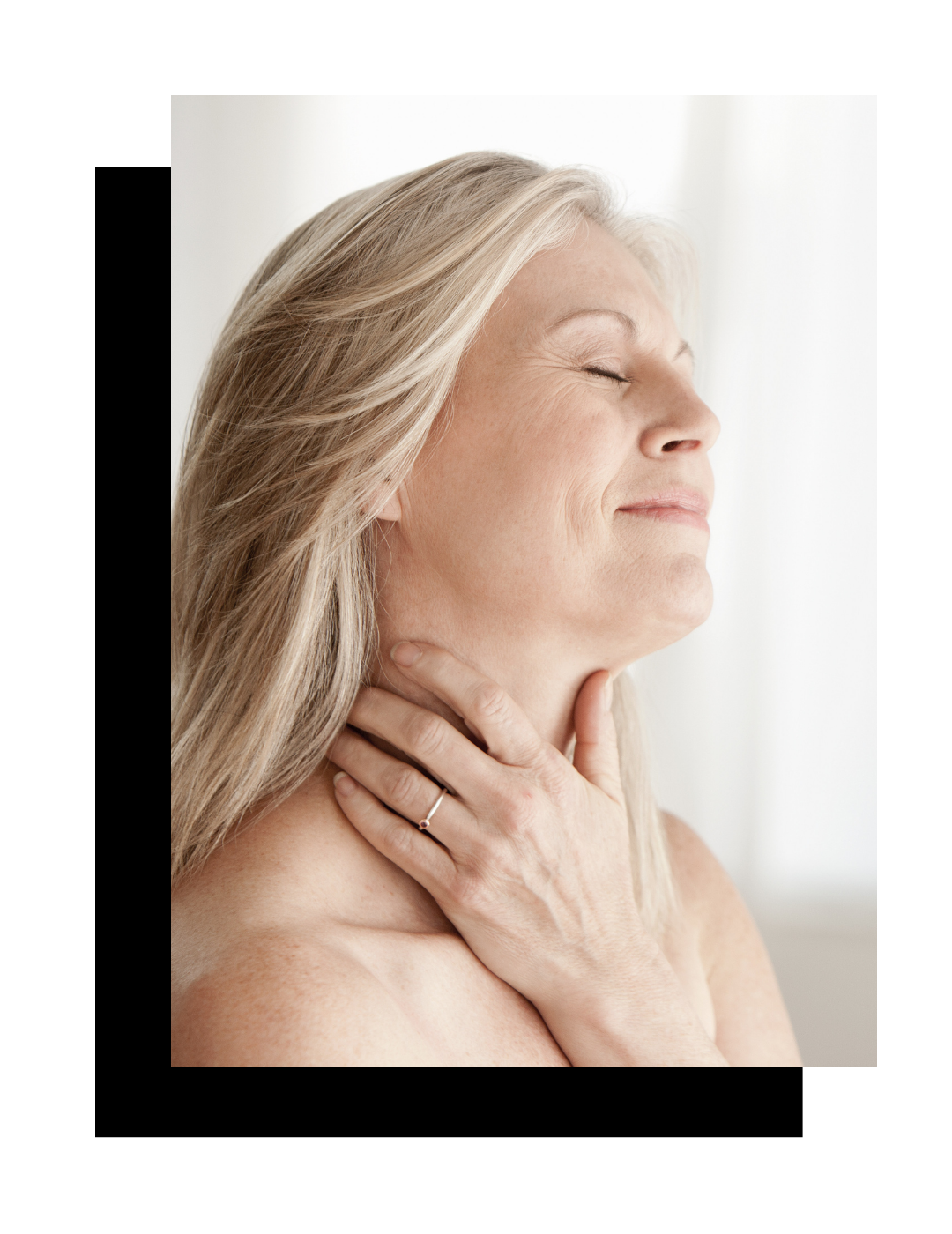 Neck lift results,
without the surgery
Did you know the neck is one of the first places to show signs of aging?  Although many people are bothered by their neck and feel it makes them look older, they may not seek treatment because surgery in this delicate area and the associated recovery and downtime does not fit their lifestyle and they wish to do something less aggressive.  Combination treatments utilizing newer technologies as well as biostimulators such as Radiesse now allow us to address a number of neck concerns. Loose skin, jowls, loss of jawline definition as well as fatty deposits around the neck and under the chin are all areas that can be improved without the complications and concerns associated with surgery.
At Sona MD we offer the most advanced radiofrequency treatments with our Morpheus8 radiofrequency micro-needling to tighten skin and contour the face.  Mild jowls can be targeted along with neck lines, otherwise known as "Tech Neck", and the skin of the neck redensified to combat crepiness that happens to everyone during the aging process. For more focussed deposits of fat a combination plan including CoolSculpting or Belkyra may be considered.  Sharp jawlines can also be created with artful use of filler. Each patient is unique and their treatment plan will be too.  
Many patients find they carry more weight in the lower half of their face, particularly as structural changes occur with the natural aging process. In the past the only option to reduce this volume would have been a surgical approach. Through innovation in technology we are proud to be one of very few clinics in the country that has the ability to reduce this volume by way of Accutite and subdermal radiofrequency. This treatment offers as close to surgical results as possible with a minimally invasive approach. The recovery is minimal and the results are remarkable. Dr. Lotay has extensive training in this technology and feels it has filled a gap in aesthetic medicine.
Candidates for a nonsurgical approach to Neck Rejuvenation, Lifting and Jowl reduction include men and women who notice a less distinct jawline than that of youth, those with mild to moderate excess skin on the neck, jowls and wrinkles of the neck. If you would like to see if this approach would work for you, contact us for your complimentary consultation!
*Disclaimer: Any before and after images, testimonials and results claims on this site are only examples for informational purpose and never to be used as warranty of guarantee of outcome. Each individual will have varied results based on their needs, medical record and circumstances.