Non Surgical Liposuction + Tummy Tuck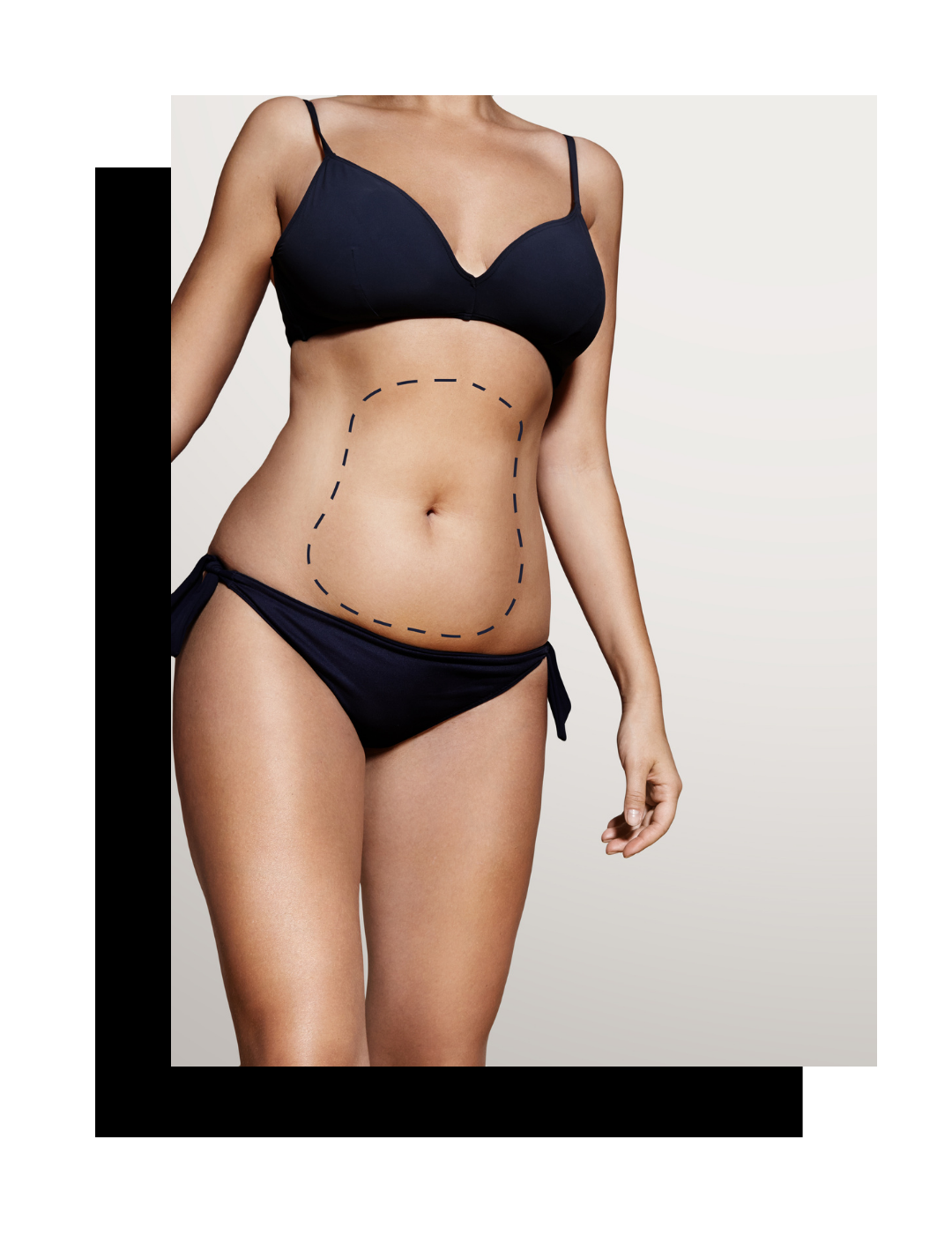 Permanent Fat Reduction,
no surgery
If you are bothered by excess fat in the midsection, flanks, or back, legs and more, you're not alone.  These areas are often resistant to lifestyle changes, may be genetic and difficult to change without more permanent solutions.  If you, like most people, are concerned about invasive, surgical treatments that involve anesthesia, downtime and going under the knife, you might be surprised to learn that there are quite a few effective options available!
Non surgical options are perfect for those that have stubborn areas of fat that bother them, cellulite, stretch marks, and mild loose skin.  It is not the best option for patients with large amounts of loose skin or a loose abdominal muscle wall.  It is ideal for those who are within 30-40 pounds of their ideal weight.  We offer Coolsculpting – a proven, effective treatment that uses cooling technology to trigger cell death of fat.  These treated cells are then cleared permanently by a natural process through the lymphatic system.  We were the first to bring the complete assortment of CoolSculpting applicators to Kamloops and have focussed on developing assessment and treatment techniques to optimize results for our patients. Our experience and expertise along with the ability to combine CoolSculpting with BodyFX , Morpheus 8 and Accutite treatments to reduce fat,tighten skin, treat stretchmarks and cellulite makes the Sona MD experience unique.  
Does the thought of surgery and liposuction deter you from getting the shape you feel best in?  Not every solution to those stubborn bulges of fat involves anesthesia, surgery, a scalpel or time away from work and the activities you love.  We offer permanent reduction in areas of fat, like the love handles, abdomen, bra fat, arms and back.  Loose skin and stretchmarks can also be improved.  We are so confident in our technology and treatment plan, that we offer a Proven Results Guarantee! Getting your confidence back is just a matter of booking your consultation and discussing your goals and preferences with us.
*Disclaimer: Any before and after images, testimonials and results claims on this site are only examples for informational purpose and never to be used as warranty of guarantee of outcome. Each individual will have varied results based on their needs, medical record and circumstances.